Rafael De Conti
(Rafael Augusto De Conti)
___________________ § ___________________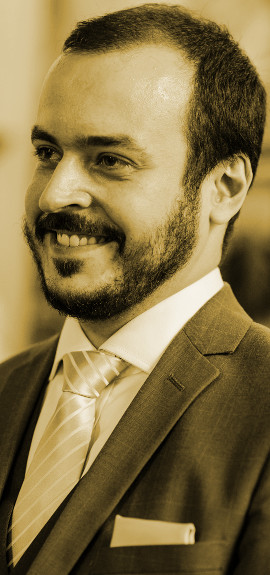 Rafael De Conti (Rafael Augusto De Conti) is a Brazilian Lawyer in the City of São Paulo, the mainly financial and economical center in Latin America.
With a practice of almost 20 years advising foreign investors and companies in Brazil, as well as Brazilians going abroad, he is a multi skilled lawyer, with practice on Finances, Corporate, Contracts, Tax and Litigation, in economical sectors such as, but not limited to, Financial and Capital Markets, Information Technology (with a very strong approach in Digital/Cyber Law), Health & Life Science, Food and Agribusiness.
Rafael is enrolled in the Brazilian Bar Association, Section of São Paulo, under the number 249.808, and acquired the Degree of Bachelor of Law by the Mackenzie Presbyterian University at the same time which he acquired the Degree of Bachelor of Philosophy by the University of São Paulo, being this one of the big reasons of his multidisciplinary practice. He has, also, a Master Degree on Ethics and Political Philosophy, by the University of São Paulo, having studied the origin, functionality and limits of the State.
Lover of Technology, Philosophy and Networking, he is also an Author of an extensive work on Law, Business, Philosophy, Ethics, Politics, Technology and Self Knowlegde.
"I am passionated by Law as Art, what means that I understand the Law as a mean by which I express myself", Rafael De Conti
___________________ § ___________________
come back to contents (Personal Data Protection in Brazil) |
___________________________
All rights reserved. Prohibited to copy and distribute, without permission of Rafael De Conti
CONTACT for legal advice
Rafael De Conti, Rafael Augusto De Conti, Brazilian Digital Lawyer, Cyber Lawyer, Lawyer in Brazil